A new Southern Utah home builder wanted to enter the market and stand out from the competition. There were many different angles to pursue but we ultimately landed on something very unique and engaging.
The client was trying to settle on a company name and Vectyr was able to help. The story is kind of funny. While on a call, the client's wife suggested something that was heard on our end as "strata."
We liked Strata immediately because this company is based in Southern Utah where there are many rock formations and mountains where the "strata" or sheet-like layers of rock are clearly visible.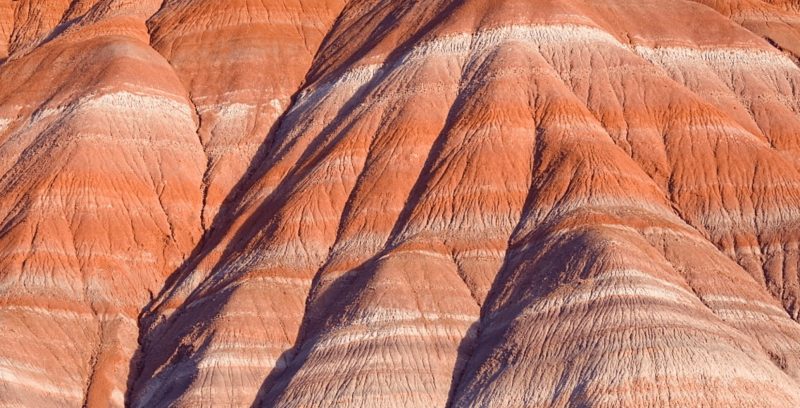 While we were blabbering on about rocks and layers the client informed us that his wife didn't say "strata" but something like "strava."
We had a good laugh but it turned out that Strata ended up being a great name.
Exploration + Construction
The branding process starts with the brainstorm. This brainstorm is composed of different actions that are equally important, which are: understanding the brand/product/business, documentation, inspiration, sketching and designing.
Part of the exploration process was looking at what has been done thus far with construction logos to see where there are opportunities for innovation and uniqueness. A critical part of this processes is looking at the local competition to make sure we can stand out from among the other businesses.
It was discovered that reds were being heavily used. This opened an opportunity for some oranges and greens which are common colors of the landscape in the region.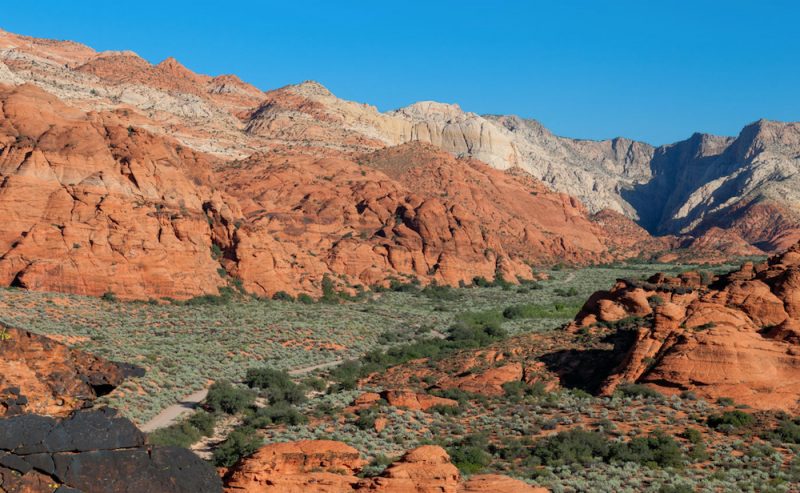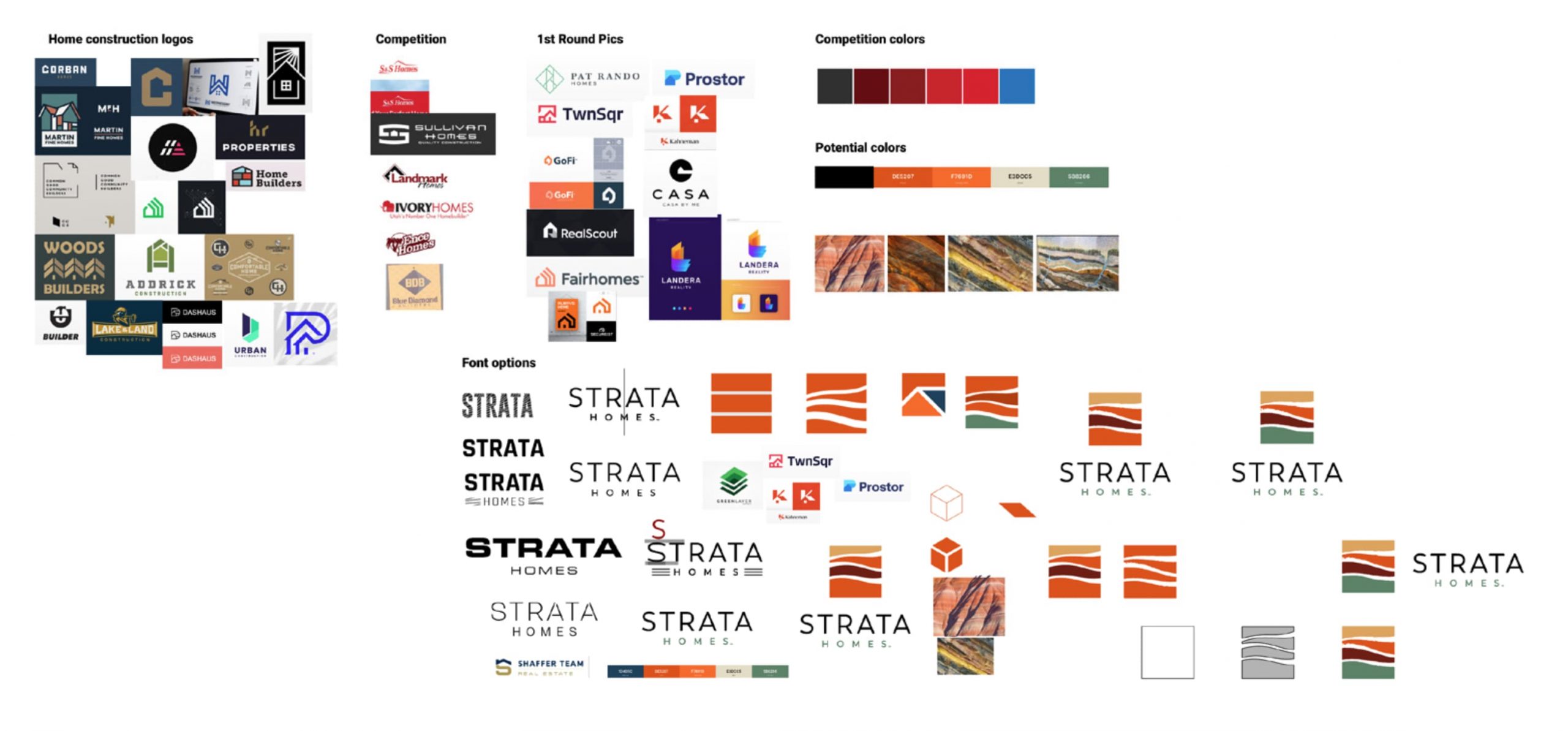 The icon started with a square as a great shape to indicate strength and space, specifically the four corners of a home. Levels of "strata" were created with the negative portion of the icon forming a subtle "S" shape.

The font chosen for the logo is Trenda which is a clean, and elegant font with a wide tracking between the letters. The characters have an even thickness and a lower center alignment give the feeling of a solid foundation.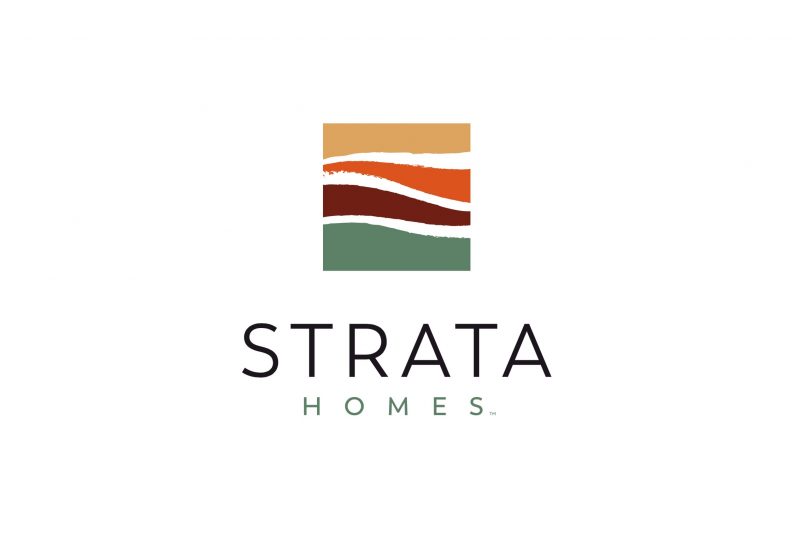 The colors of the desert were explored, but not just the orange sands, but the contrasting cool of the deep night and green plant life. The colors are more of an abstraction of life in the vibrant desert.
The square shape could indicate a colorful view from a window, or represent the space that the home occupies amid the desert.